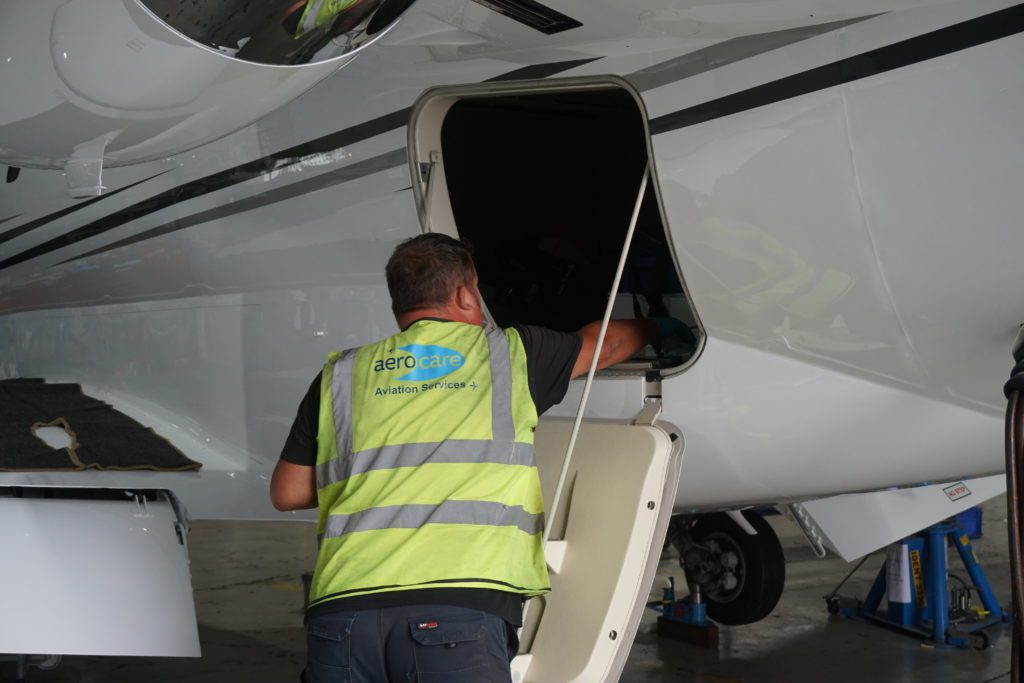 Following our acquisition this summer by Complete Aircraft Group, Aerocare Aviation Services Limited continues to make substantial investment in the real estate, equipment and manpower for the aircraft operators and owners we serve.
We recently completed a modification of our state-of-the-art paint facility at our Chester, UK headquarters. The investment forms a key part of our future growth strategy, which involved widening the door aperture to 22 metres, enabling it to address the surge in demand it is receiving to accommodate the repainting of larger aircraft, including the Embraer Legacy 600 and Bombardier Challenger 850.
As we continue to invest in additional resources company wide, we are currently recruiting for a number of vacancies for various operational roles, including:
Please contact Emma Lee-Tubby, HR Manager on [email protected] for further information on these positions.