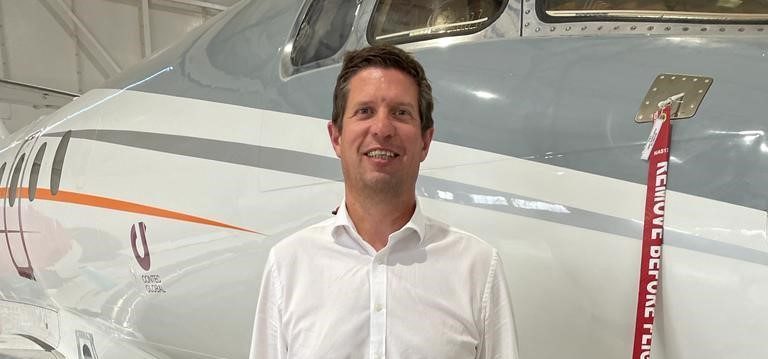 Craig Radford joins to lead sales and business development
Aerocare Aviation Services, the expanding UK business aviation MRO Part 145 provider, interiors and paint specialist, now under the ownership of Complete Aircraft Group (CAG), is expanding its management team with the appointment of Craig Radford to the position of Head of Sales and Business Development.  In this role, Craig will focus on identifying new revenue streams for the Hawarden, Chester-based business as it ramps up, identifying and supporting new clients, as well as exploring synergies within the group.
"I am delighted to join the Aerocare team and be able to help implement the exciting next phase of growth aligned to Group strategy and build on the excellent reputation in supporting business aviation customers over two decades," said Craig Radford.
Craig brings over 25 years' valuable, customer-focused experience in various senior commercial aviation roles having previously worked for regional aircraft MRO specialists Flybe Aviation Services and ATC Lasham, prior to joining the JMC Group in 2018.  He has led and secured several major technical bids supporting clients' maintenance requirements, working with operators; aircraft lessors; OEMs and the extended supply chain.
"We are delighted Craig has joined the Aerocare team," commented Managing Director Peter Mankelow, adding that combining the knowledge and experience of Complete Aircraft Group (CAG) and Aerocare enables the group to maximise talent and explore synergy, not just within CAG through its work sourcing and managing high quality aircraft, aircraft tooling, parts and components for customers worldwide, but with its aircraft acquisition, tear down and oversight expertise, and its Mobile Repair Team (MRT) specialists."